Illuminating Extraordinary Stories
Southwestern Ontario's premier screen content studio
Ballinran captivates audiences through the power of cinematic storytelling. The key to our success is our ability to uncover the drama in the stories we capture from all corners of the world, from the exotic flavours of Bollywood, to the bone-chilling Canadian Arctic to the breath-taking savannah of Africa.  Based in the arts and culture hub of Stratford, we bring decades of industry experience creating internationally filmed productions that are distributed globally.
Every person, every business, every life is a story worth sharing. Discover all the ways we can share your story.
Ballinran MicroDocs bring the power of documentary storytelling to your brand, company, organization, cause or organization and yes, even your family. Everyone has a story to tell.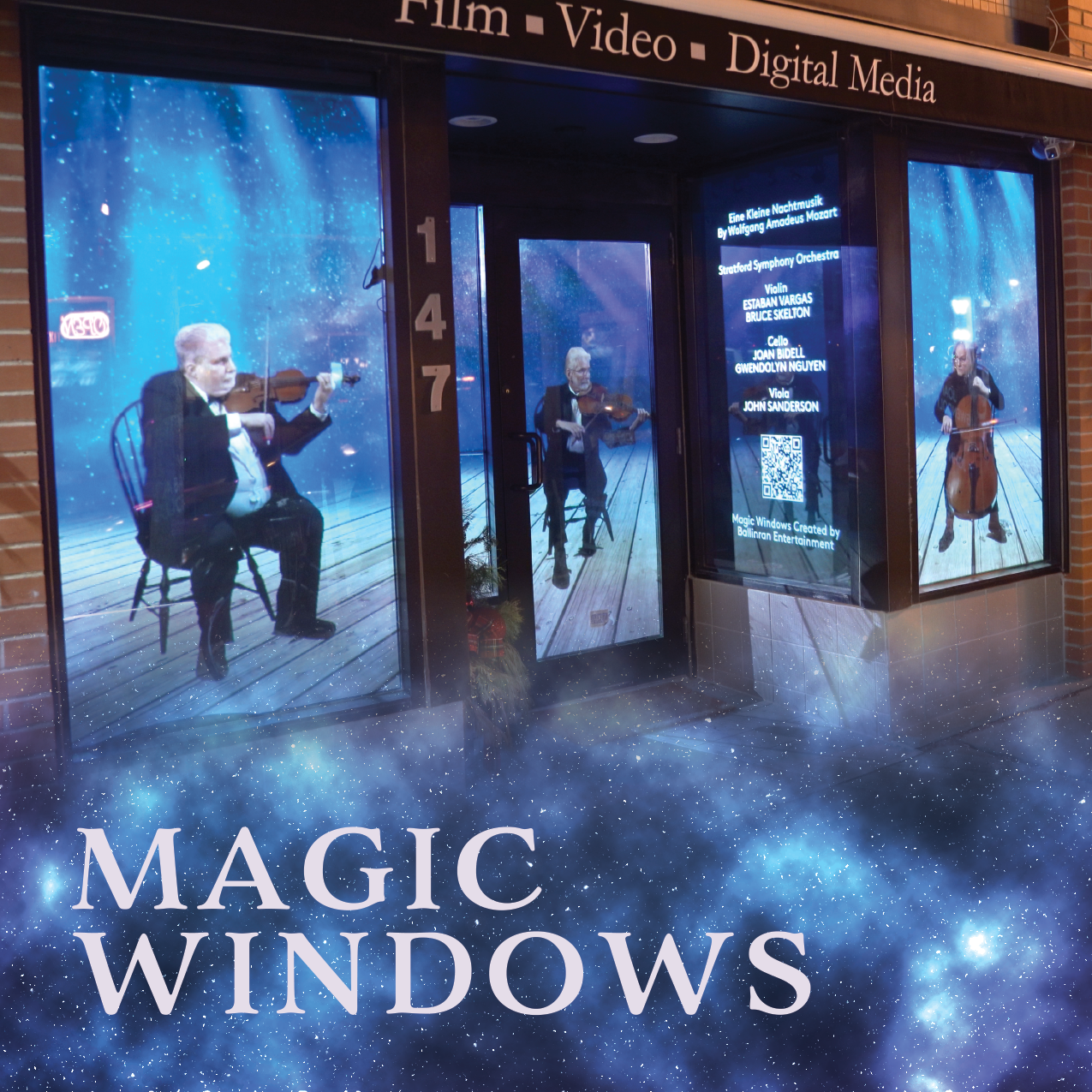 Magic Windows is a stunning new visual display solution that transforms storefront windows into a vibrant illuminated canvas. Let us illuminate your extraordinary stories.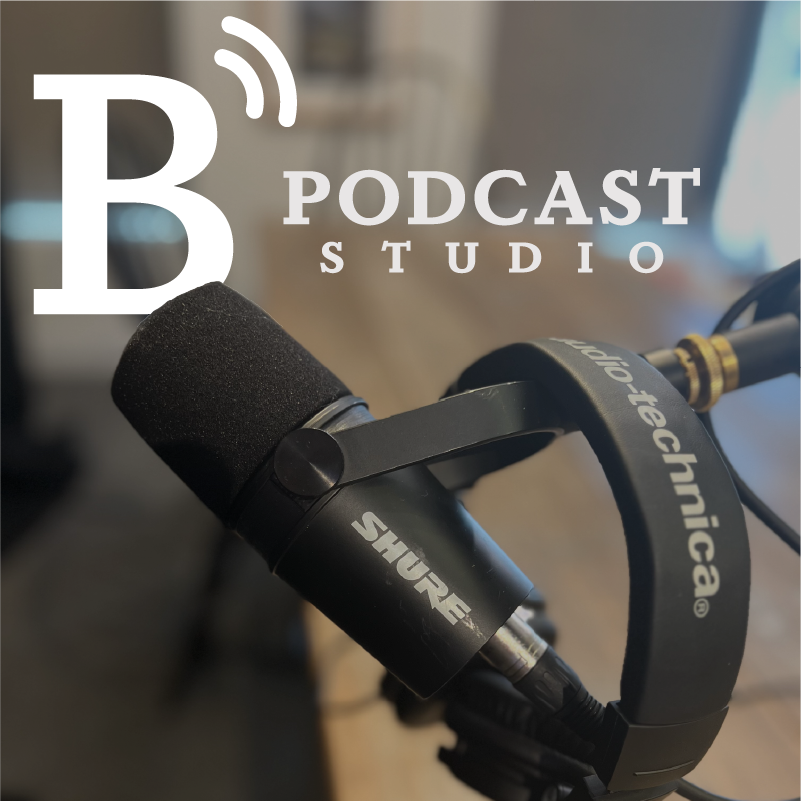 Ballinran offers a full-service podcasting package that collaborates with creators to construct an audio masterpiece sure to engage audiences and help make your podcast a success.
Introducing The Stratford Slice, a podcast that comes to you from beautiful Stratford Ontario, North America's leading arts and culture hub.
Even if you don't live here or have never visited, this podcast offers a slice of life at the intersection of arts and culture and current affairs with enlightening personal stories from well-known personalities and from that outside of the spotlight who are still making a difference to the world around them.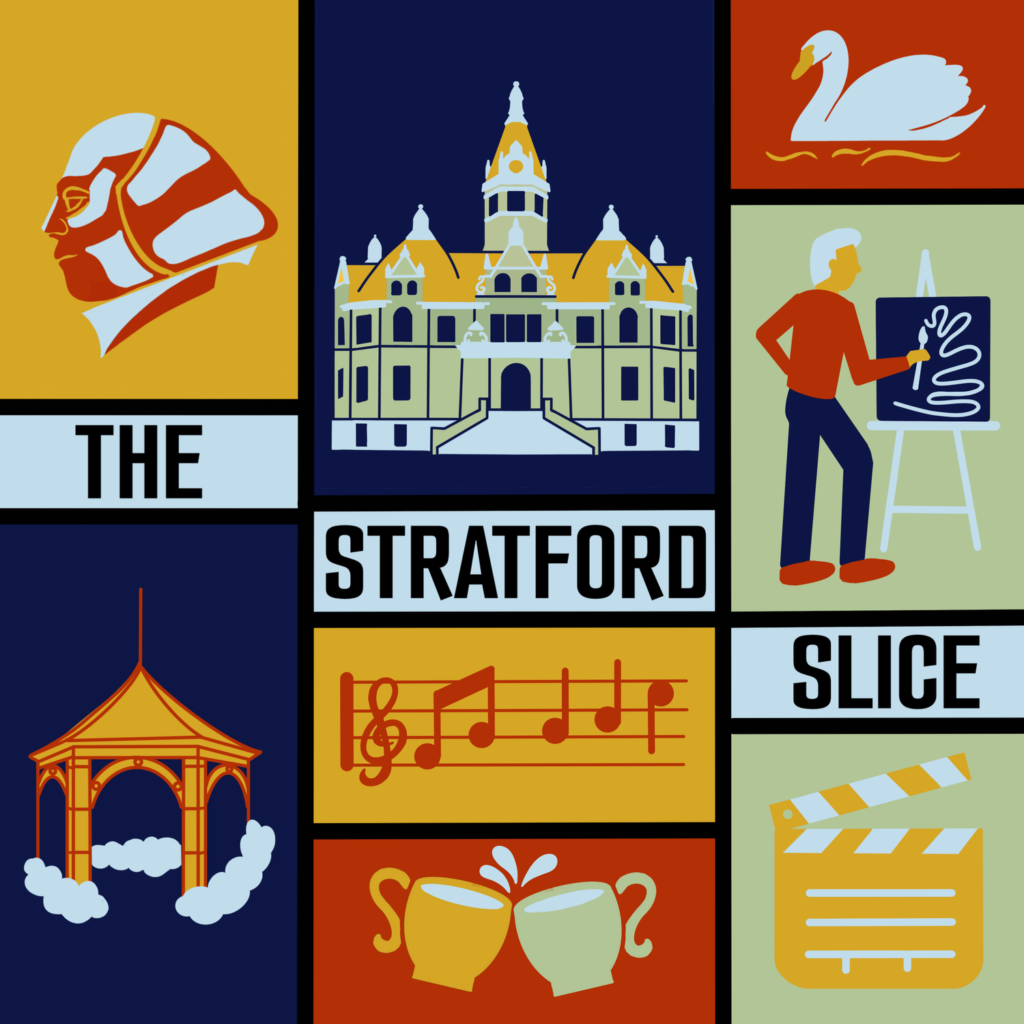 Through our cinematic lens, we create...